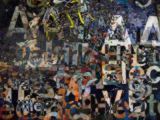 P
aul Matosic
has just returned from a show in Brazil with further shows being planned he is the public face of Goldfactory having been with the project from the start...
http://www.matosic.org.uk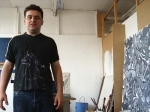 Zenon Gradkowski
The first Goldfactory show was a solo show of Zenon's large text-based paintings. He is Paul's right hand man.... Finally...but no longer a management member of Goldfactory
Shaun Belcher
Goldfactory web adviser and consultant.
Tries to keep everything working most of the time...
http://www.shaunbelcher.com